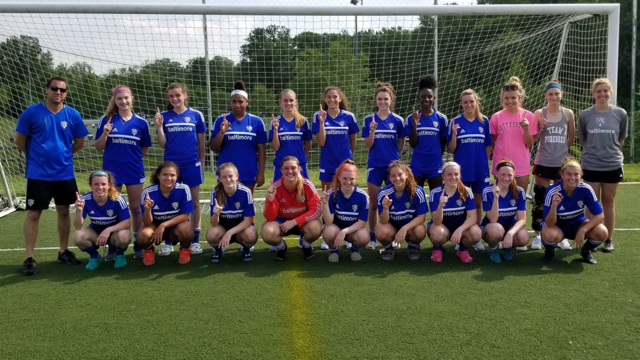 The Baltimore Bays "Pride" ladies completed their EDP spring season with a 5-2 win over SAC Premier Blue.  The win secured the squad of the league championship with a 7-0-0 record.  The ladies posted...
The Baltimore Bays S.C. "Pride" is a rising U-19 women's team that currently plays in the Eastern Developmental Program (EDP) league, and various college showcases throughout the east coast.  The team...
The Baltimore Bays S.C. "Pride" are looking to add a couple dedicated players to the team for our final U-19 year. The team will be playing in college showcases throughout the 2018-19 season. For more information, please contact Robert "B.J." Sauer at BayAreaCoach@verizon.net.